Jeff Birdwell, Director
P.O. Box 308
Huntsville, AL 35804
256-427-5130
Fax 256-427-5140
Email the Director

Web EOC login
EMA Home
EMA Staff
The EM Board
Photo Gallery
Operations Center
RACES
Outdoor Sirens
CAER
Disaster Assistance
Receiving Info
MCEPC
Top Hazards
Mitigation
SARA Title III
Weather Links
Environmental Audits
Agency History


Be Prepared!
Individual/Family
Business/Industry
Online Courses
Ready.gov for Kids


Other Materials:
Preparedness Info in Foreign Languages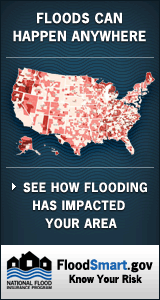 Emergency Management is Planning to Save Your Life



Huntsville - Madison County, Alabama

---
---
Welcome to the Huntsville-Madison County Emergency Management Agency's home page. The Huntsville-Madison County Emergency Management Agency is a city-county government agency, which serves the population that works, lives, and visits in Madison County. This site has been developed to provide you information about Emergency Management, individual emergency preparedness for the hazards we face in Madison County, and how we can mitigate their effects. We welcome any comments and suggestions that you have concerning our website or our program. Please contact us by phone at (256)427-5130 or by email.
---
CERT Information Page:


Homeland Security Alerts:


Madison County
Fallout Shelter Information


Huntsville - Madison County EMA News...




---

The testing of the outdoor warning siren system is conducted on the first Wednesday of the month at 12:00 noon, weather permitting.


---

Amateur radio operators - The Radio Amateur Civil Emergency Service (RACES)/Amateur Radio Emergency Service (ARES) Meetings are held on the second Thursday of the month in the Emergency Operations Center at 6:00PM. Please call EMA at (256)427-5130 if you need directions.


---

A total of 967 area residents have completed the Madison County Community Emergency Response Team course.


---

The Madison County CERT Association now coordinates new training classes. If your group is interested in CERT training, please visit the Madison County CERT Association website. Classes require a minimum of 15 students and a maximum of 30. There is no fee for the course. Classes are usually held 1 night per week for 8 weeks.


---

The next Severe Storm Spotter Class will be Tuesday evening, February 21, 2017 from 6:00 PM until 8:30 PM at the US Space and Rocket Center's Educator Training Facility (building just to the west of the Marriott hotel) located at 1 Tranquility Base in Huntsville.


---

Pandemic Influenza Information from the Alabama Department of Public Health

Our Mission:
To minimize the effects of hazards and disasters upon the population and property of the Huntsville-Madison County area through an all-hazards integrated emergency management approach which includes the four phases of emergency management: mitigation, preparedness, response, and recovery.


Madison County has been designated
a StormReady County since 2001
and has been re-certified through 2018.

FEMA Preparedness Information::
Madison County Fire/Rescue/EMS Organizations

---
(HEMSI) Huntsville Emergency Medical Services, Inc.
Huntsville Fire & Rescue
Huntsville Cave Rescue Unit, Inc.
Huntsville-Madison County Rescue Squad, Inc.
Madison (City) Fire & Rescue
Madison County Volunteer Fire Departments
Madison County Law Enforcement Agencies

---
Huntsville Police
Madison County District Attorney
Madison County Sheriff
Madison Police
College/University:
Alabama A&M University Public Safety
Calhoun Community College Public Safety
Oakwood University Public Safety
University of Alabama Huntsville Police

US Army Redstone Arsenal

---
US Army Redstone Arsenal Police & Fire
TVA Information:

---
Browns Ferry Nuclear Power Plant

Other Emergency Management Organizations in Our Region:

---
Alabama Association of Emergency Managers
Alabama Emergency Management Agency
Colbert County Emergency Management Agency
Cullman County Emergency Management Agency
Florence-Lauderdale County Emergency Management Agency
Gadsden-Etowah County Emergency Management Agency

How you can help:

---
How to Help Victims of Disasters
American Red Cross
CASA of Madison County
Citizen Corps
National Voluntary Organizations Active in Disaster (VOAD)

-------------------------------------------------------
01/24/2017